The Style Issue
While working at the branding for Lucca Comics & Games Festival 2013, we were proposed an ambitious claim: "A Style Issue".
The organizers of Lucca Festival, a huge event with hundreds of thousands of attendees, wanted to renew their image combining a the pop imagery of comics, roleplaying games and videogames with the italian High Fashion tradition. A bold challenge, which included the art direction of the team of illustrators at Riot Games, more accustomed to League of Legends werewolves than to Paris' catwalks. We choose a typographic branding, developing a typeface that could express the aura of elegance and style that is usually associated with the image of italian fashion design. The font created then, called Fashion Addict, became the first step of a research project that has kept us busy for more than two years, spawning more than thirty typefaces in the meantime: the design of a typeface with variants inspired by the styles and historical trends of the twentieth century .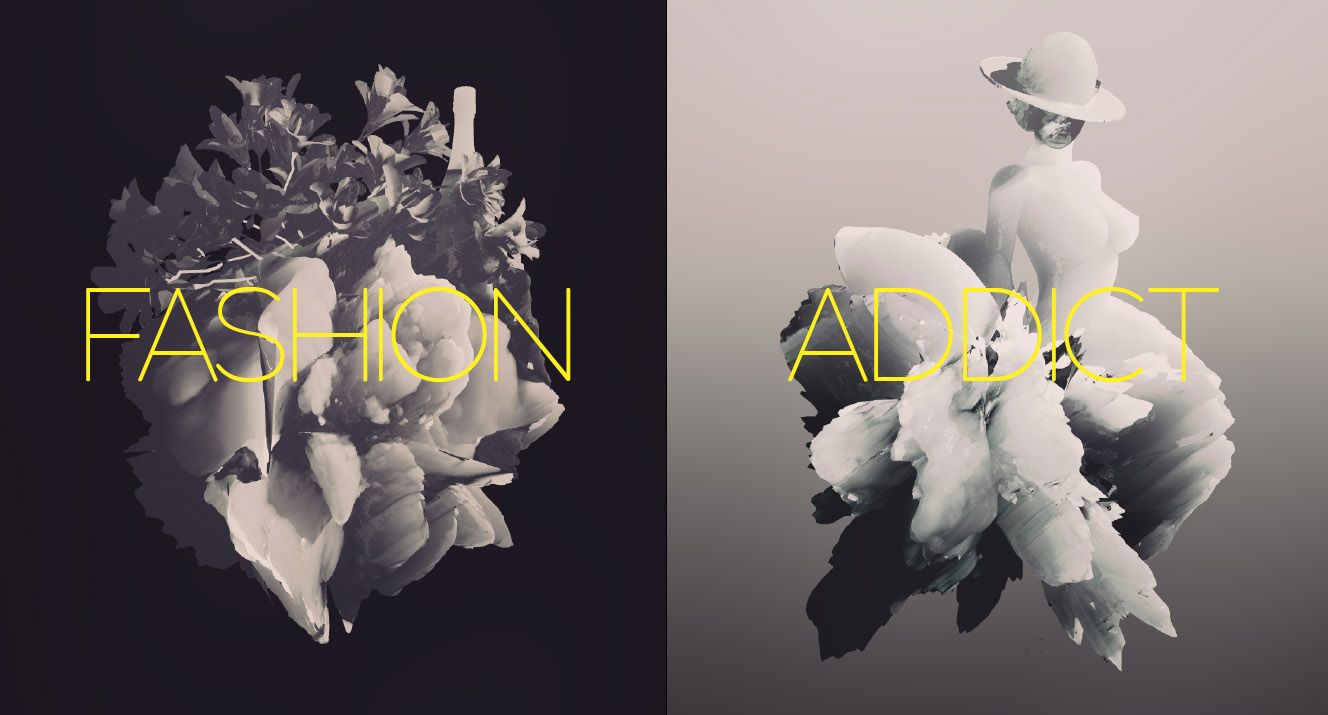 Trends are a mysterious and unavoidable component of the visual design. Despite our best intentions to work driven by functionality, minimalism and problem solving, there often comes a time when we find ourselves making aesthetic choices: is then that we realize that what we believe to be our personal taste is nothing more than the product of the influence of the dominant trends and styles. At Studio Kmzero we have a long story of involvement with visual trends – from the days when we embraced with enthusiasm grunge aesthetics to when we fell in love for flat design. Today, when hipster vintage design floods us with graphics inspired by northamerican thirties and forties, it's hard to resist the temptation to solve a project by simply pimping it with Neutraface. Forgetting why are we using the language of the Bauhaus rather than New York Art Deco, and sometimes confusing the many and beautiful visual experiences of the early twentieth century. A period full of research and fascination fueled by the artistic avant-gardes.

Eager to better understand the evolution of typographical taste in the last century, we pictured a font family that was also an encyclopedia of styles. We imagined a typeface that could easily switch in mood from Egon Schiele's Vienna to Cassandre's Paris, from Fascist Rome to Switzerland in the 50s. A sort of time machine in the shape of typeface, to travel the story of the trends gathering all its influences. We called this typeface, derived from Lucca Fashion Addict, Coco Gothic, in honor of Coco Chanel, timeless icon of style and elegance.
Finally today, after months of work, we make available for download here on Zetafonts.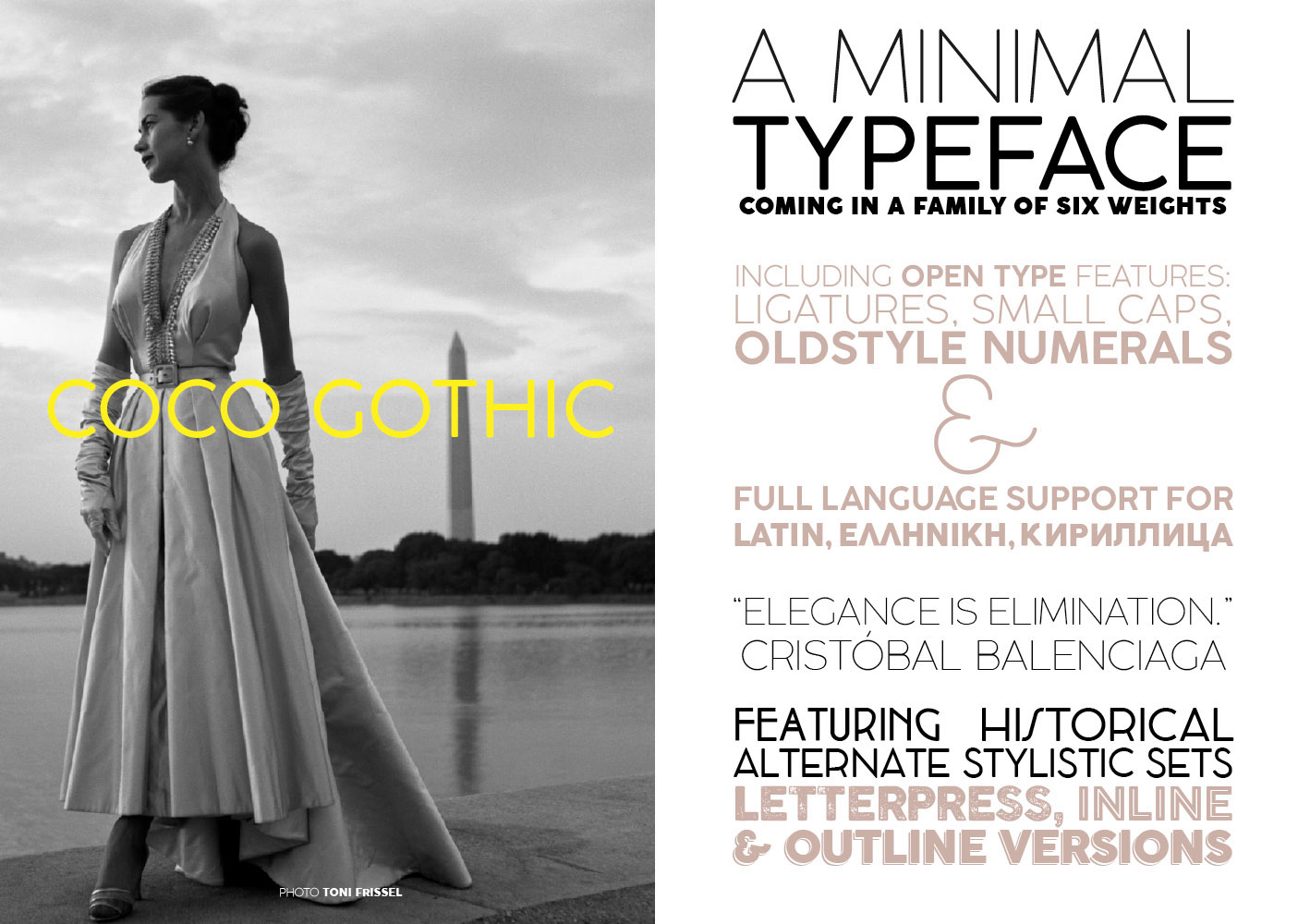 Coco Gothic is a geometric sans serif in the tradition of the modernists grotesques like Futura and Avenir. The cold and geometric shapes of these rationalist typefaces have been softened by some visual corrections and the use of slightly rounded corners that give the characters a very light "smeared" effect – as in traditionally printed letters.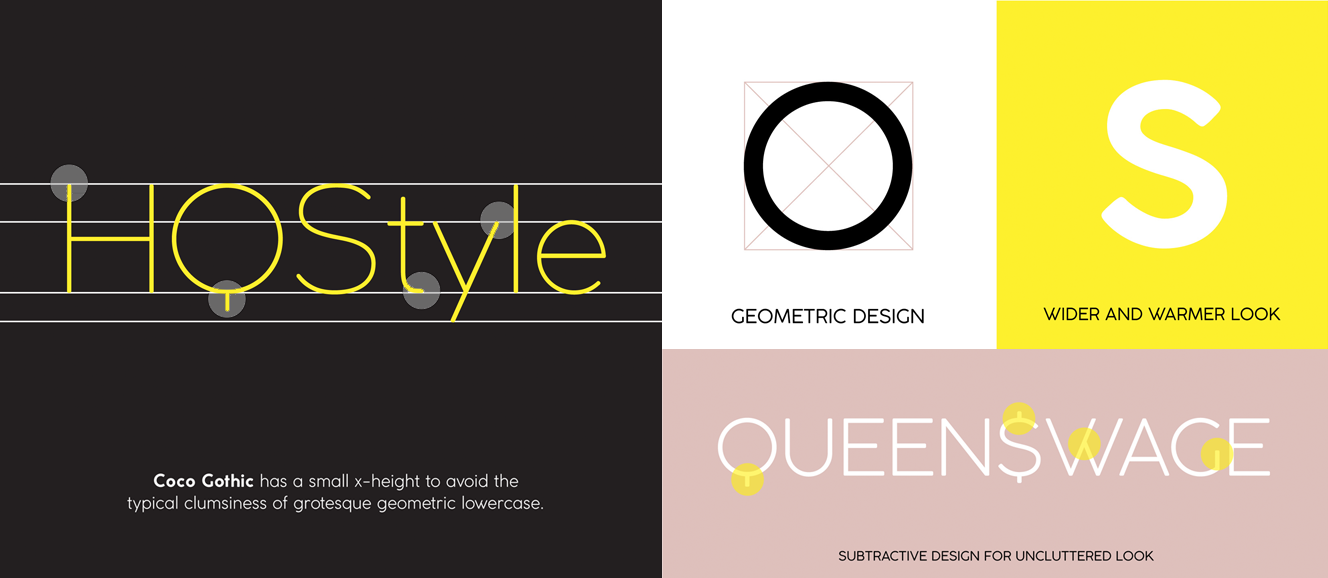 Although Coco Gothic was born as a ultralight, we soon expanded it with a regular and an heavy weight. Eventually we developed six weights, ultralight to fat face, for each of which we have designed over nine hundred characters, to cover accents and special characters not only for languages that use the Latin alphabet, but also for the Greek and for Cyrillic.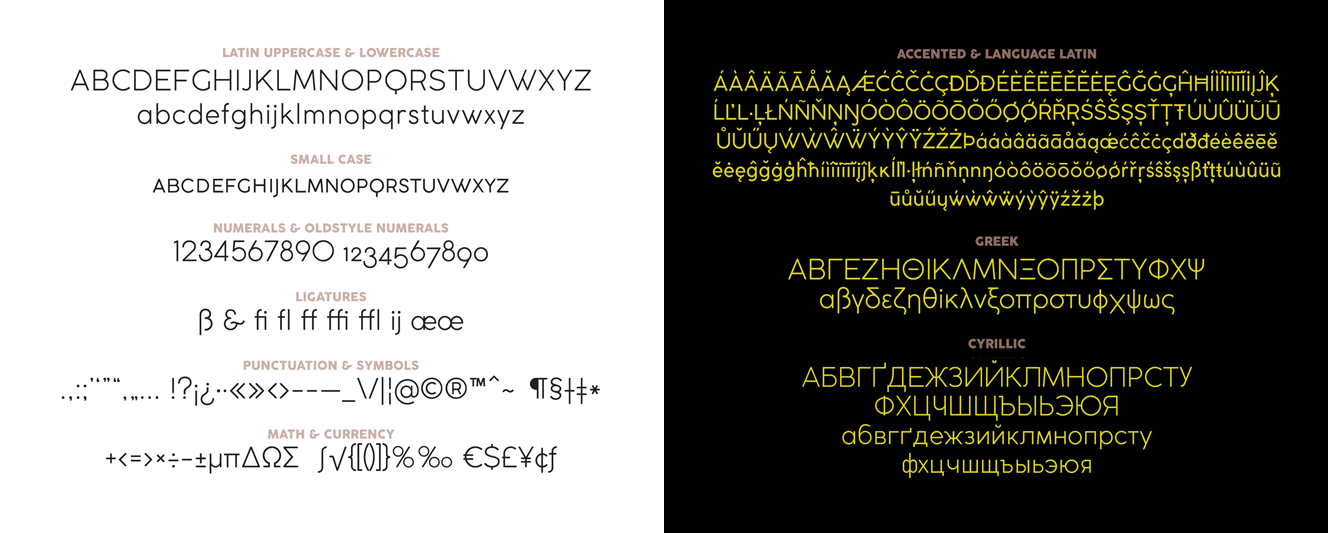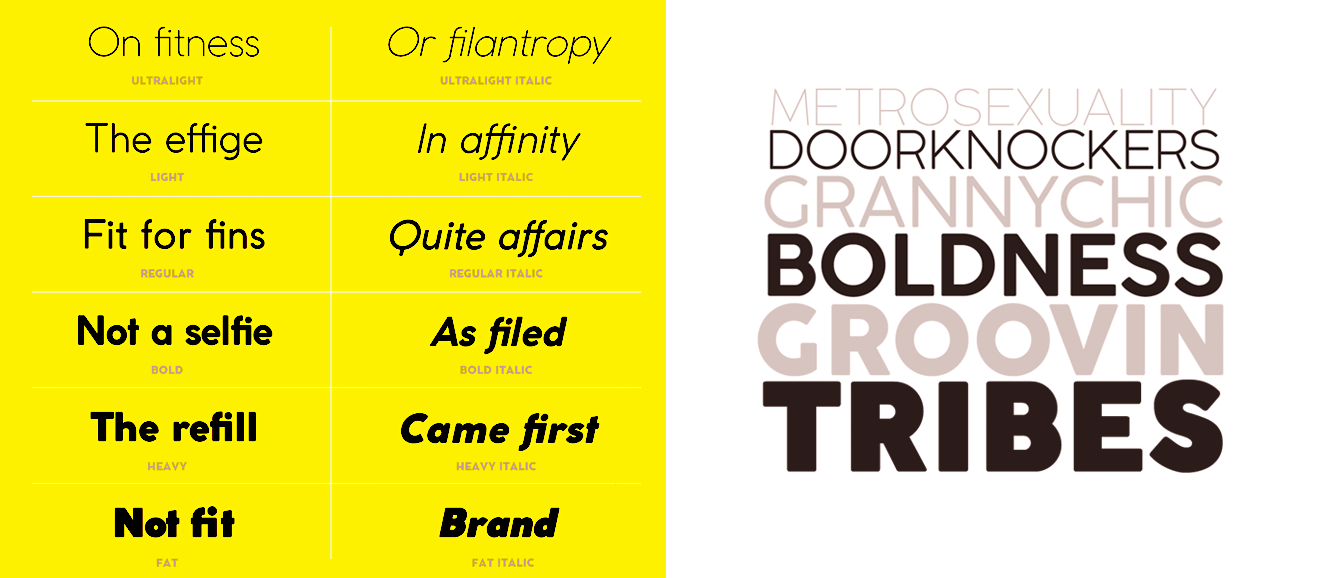 The main feature of Coco Gothic is the use of Open Type technology to display a series of alternative styles that were inspired by the decades of the last century, each of which generated a new typeface sub-family.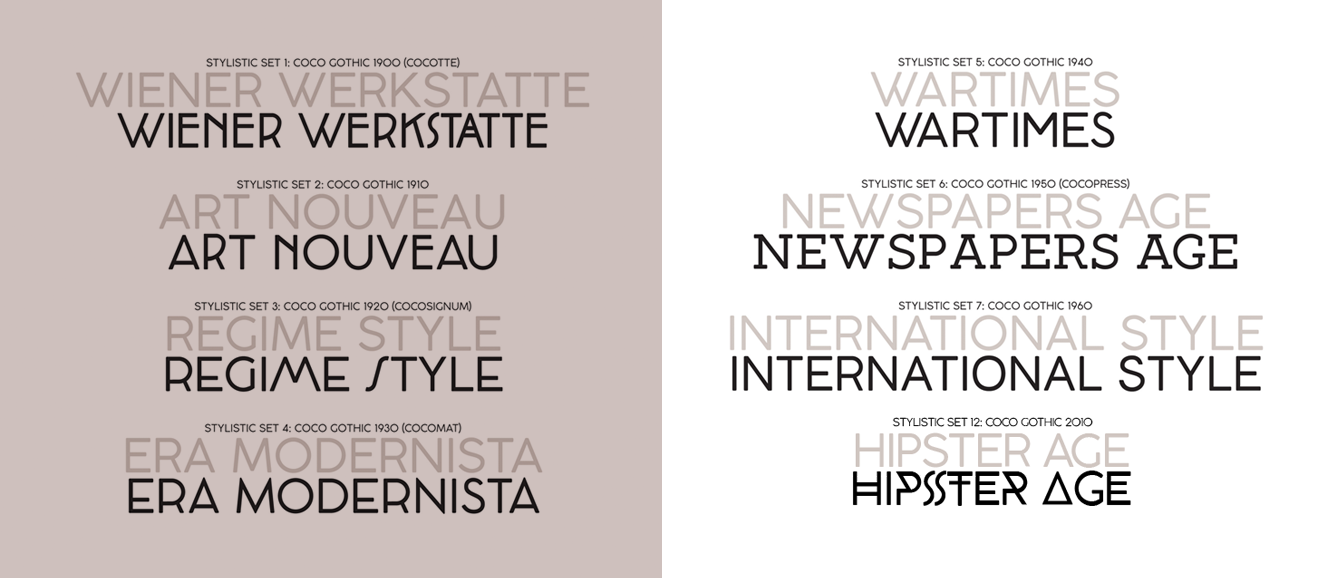 So Cocotte (Coco 1900) has shapes inspired by the Wien Secession and Charles Rennie Mackintosh lettering, Cocosignum (Coco 1920) has the typical futurist shapes of Italian fascist inscriptions and Cocomat (Coco 1930) is inspired by Art Deco and International Modernism.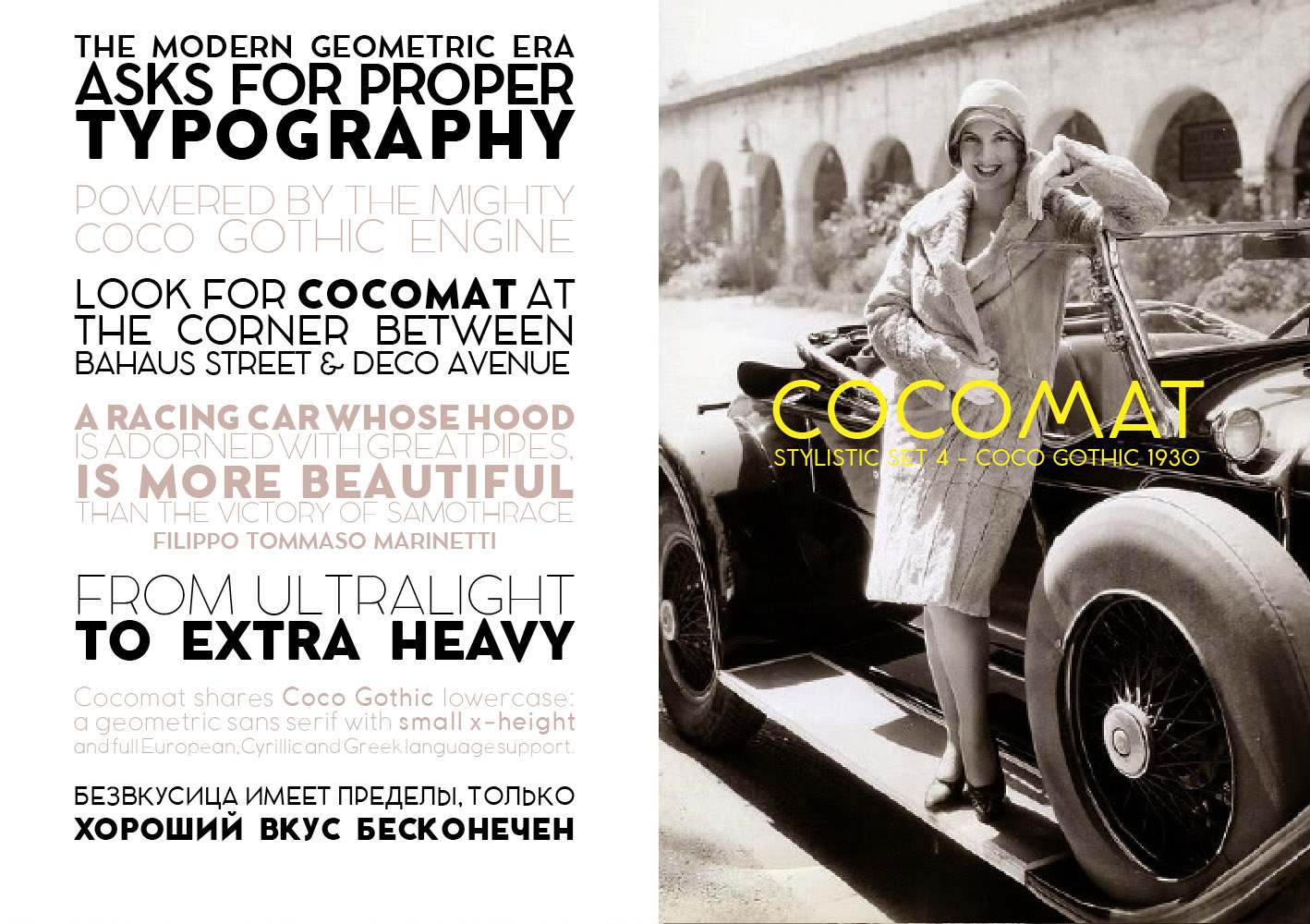 There is no shortage of versions inspired by more recent decades, including Cocobike (Coco 2010), influenced by current hipster fashion.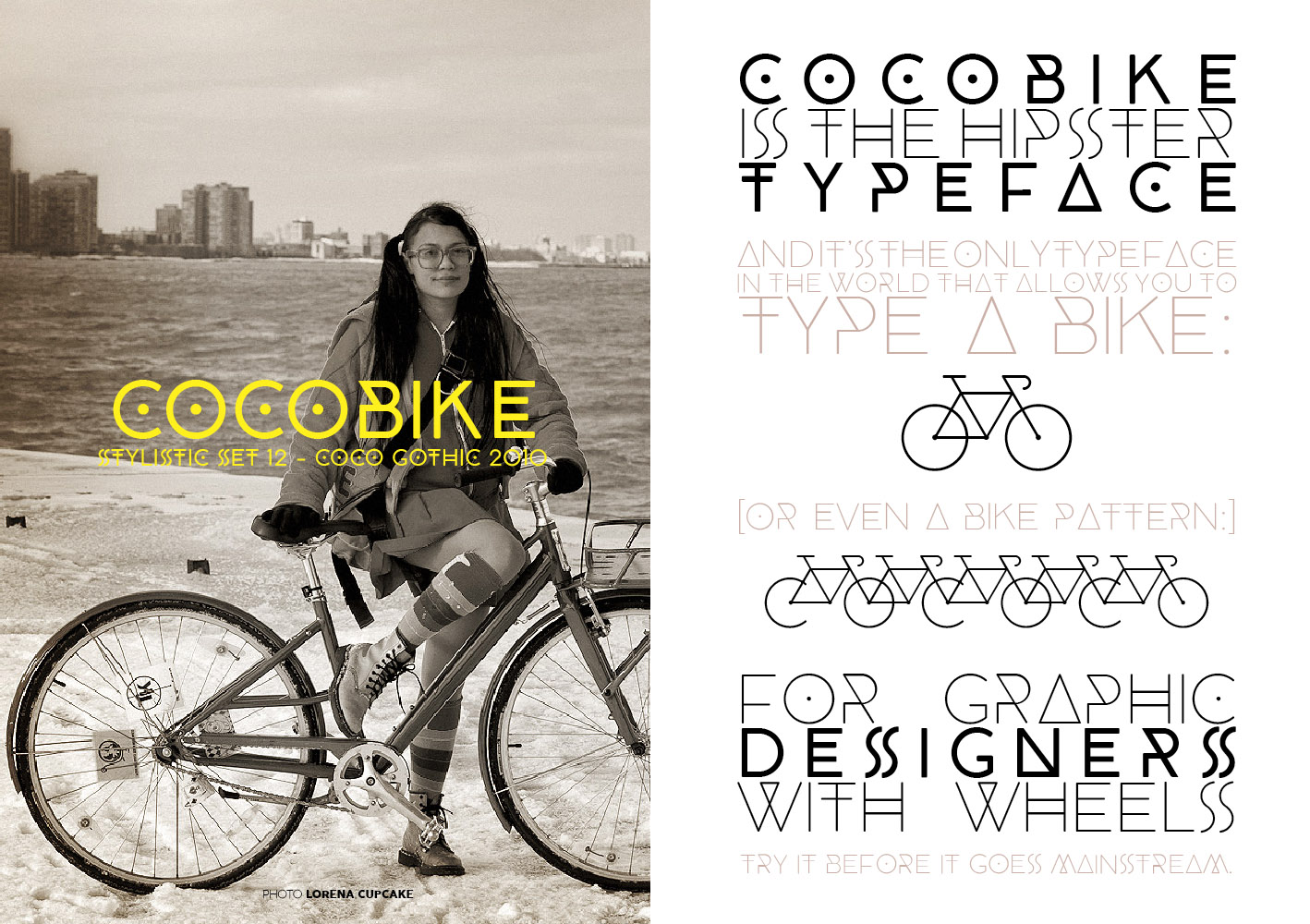 Like all of our typefaces, Coco Gothic can be freely download and used for non-commercial projects. In the coming months we will develop the project continuing to publish Coco variants  as complete families, but in the meantime you can download and use the base typeface. You are all invited to participate in our journey through the historical styles of typeface design in search of the values of elegance beyond trends.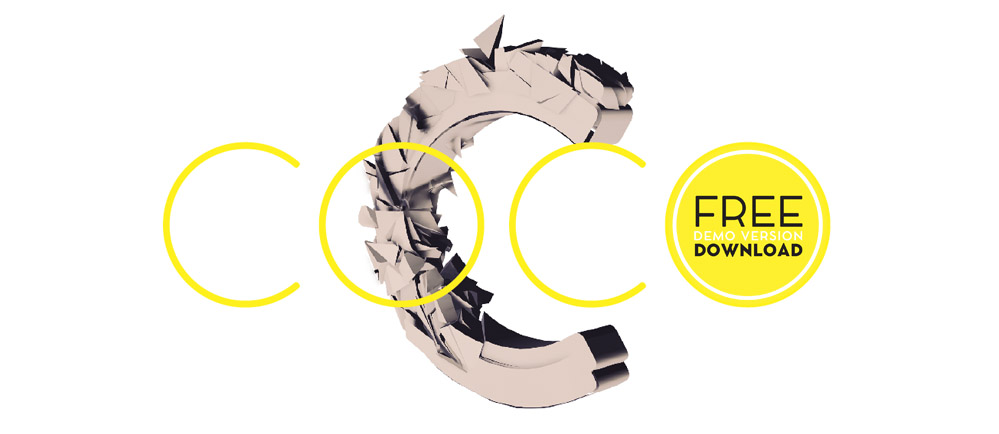 [Thanks to Bruno La Versa for illustrations, to Anastasia Yakovleva for cyrillic help and Elia Chiusi for proofreading]
this blog post is typeset in
Coco gothic font family
Click here to find out more